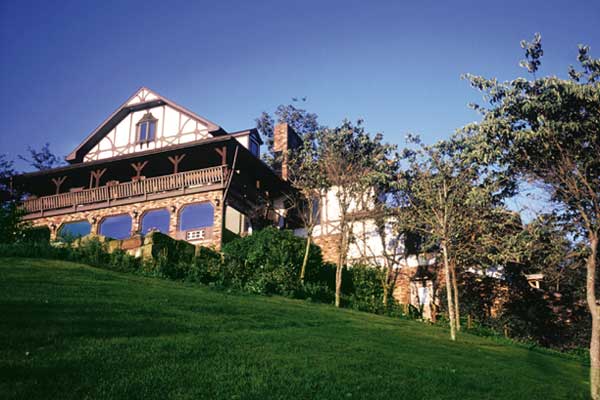 Allen recently had the opportunity to share his thoughts about Longaberger, Inc. and Dresden, Ohio. The local paper published a story on the down turn of the Longaberger Company and the ripple effect it has had on the businesses in Dresden. While there are still small businesses left in Dresden, it is not to the extent it was in 2000 when Longaberger reached its peak. Baskets and accessories are still available to be purchased in some of the shops in town and many faithful collectors return every year to add to their collection. The most faithful not only visit to purchase, but visit to bring back the memories of a company that had such a big impact on their lives.
Below are Allen's comments…Allen and Joy keep the memory of Dave Longaberger alive when they share the story of this self-made man and his company and by sharing The Inn,  that was once Dave's home, with their guests. Allen and Joy understand the importance of the past, but equally understand the importance of moving forward.
Allen Rothenberg owns and operates the Inn at Dresden, a bed-and-breakfast run out of Dave Longaberger's mansion on Ames Drive. He said many visitors, especially young ones, come to the inn with no idea what Longaberger is.
Rothenberg sees part of his duty as preserving Longaberger's vision, while still innovating to help draw new people to the village.
"It's a thin line that you walk," Rothenberg said. "We're trying to maintain the legacy that (Dave Longaberger) has here, but at the same time, not get stuck in it."
                   Bradley Parks – Times Recorder