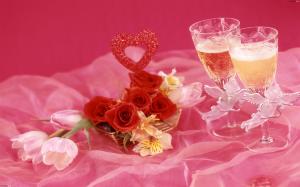 AFTER VALENTINE'S PARTY
FEBRUARY IS LOVERS MONTH
AT THE INN AT DRESDEN
The Inn at Dresden provides the perfect setting for a romantic and memorable stay.
Celebrate with that special someone or with family and friends this February 2015.
Only two (2) rooms are available for February 13 and 14, so we extended our Valentine's Party to the next weekend, February 20 and 21st. 
The After Valentine's Party starts at 7 P.M. on February 21, 2015 with hors d'oeuvres, cocktails and music by the famous local jazz pianist, David Schubach.
Dinner will be served at 8 P.M. with salad, main course, fresh bread, drinks and desserts.
For more details, please call Joy Rothenberg at 740.754.1122 or email her at joy@theinnatdresden.com