Zanesville Ohio Dining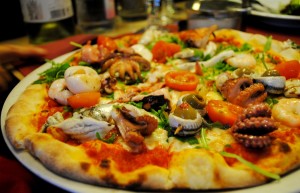 Adornetto's Zanesville
2224 Maple Avenue • Zanesville, OH 43740
740-453-0789
Featuring Italian-American cuisine in a casual relaxed atmosphere for lunch and dinner and Classic Italian pizzeria
Bob Evans Restaurant
450 Underwood Street • Zanesville, OH 43701
740-452-6106
Serving good ole' American food for breakfast, lunch, and dinner 
El Maguey Mexican Restaurant
3523 North Maple Avenue • Zanesville, OH 43701
740-453-0971
Tacos, quesadillas, fajitas and all of your favorite Mexican selections
Garfield's
3575 North Maple Avenue • Zanesville, OH 43701
740-455-9100
with a variety of cuisines including American, Mexican, and Italian
Giacomo's Bread & More
2236 Maple Avenue • Zanesville, OH 43740
740-45 BREAD
From the man that brought you Adornetto's, Giacomo's offers a fantastic selection of gourmet…
King Garden Chinese Restaurant
3265 Maple Avenue • Zanesville, OH 43701
740-453-1699
Dine-in or carry out for lunch and dinner with daily specials available.
Mark Pi's China Gate
2502 Maple Avenue • Zanesville, OH 43701
740-453-6655
A Chinese gourmet restaurant featuring Szechwan, Mandarin, and Hunan inspired entrees.
Old Market House Inn
424 Market Street • Zanesville, OH 43701
740-454-2555
A fine dining establishment offering fresh seafood, Certified Black Angus steaks, select Italian…
Picnic Pizza Italian Eatery
1250 Maple Avenue • Zanesville, OH 43701
740-450-7201
some of the best Italian in town with gourmet pizza, pasta, salads, subs, and stromboli 
Red Lobster
755 Zane Street • Zanesville, OH 43701
740-453-2323
An American stable, Red Lobster offers a large selection of seafood, steak, and American cuisine.
Steak N' Shake
914 Zane Street • Zanesville, OH 43701
740-588-9015
Steak burgers, milkshakes, chili, and much more are found at this popular establishment. 
Tom's Ice Cream Bowl
532 McIntire Avenue • Zanesville, OH 43701
740-452-5267
since 1948, Tom's has been feeding Zanesville citizen's sweet tooth 
Winerak 
2336 Maple Avenue • Zanesville, OH 43701
740-454-6333
Delicatessen offering Heavenly Ham, cheeses, meats, beer, wine, liquor, and more
 PLACES TO GO
World's Largest Basket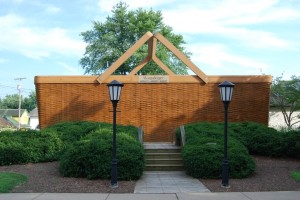 The World's Largest Basket is a woven wooden basket that is 48 feet long and 23 feet tall and is nestled in the middle of Dresden's shopping district. The basket is a tribute to the Longaberger Company's mark on Dresden, which is known as "Basket Village U.S.A."
Corner of 5th and Main
Dresden, OH 43842
Dresden Recreation
Muskingum Recreation Trail -This approximately four mile long asphalt trail connects Rock Cut Road in Muskingum Township with Main Street in Jefferson Township.  The trail follows the Muskingum River and offers exceptional views of huge rock formations.
Rock Cut Road
Dresden, Ohio 43821
740.455.8237
Kenny Wolford Community Park
A beautiful outdoor recreation area built to honor longtime Dresden Police Chief Kenny Wolford.  Features include biddy league baseball fields, sand volleyball and basketball.
1354 South Main Street
Dresden, Ohio 43821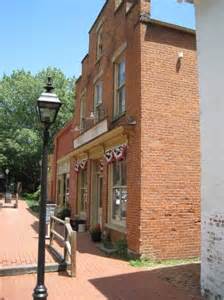 740.322.5588
Historic Roscoe Village

Come take a step back in time and experience the charm and history of the 1800s with fun and adventure for today! Explore history in our beautifully restored canal town through quaint shops, restaurants, lodging, historic tours with costumed interpreters, hands-on activities, exciting themed festivals and nearby seasonal canal boat rides. Group Tour Planning available.
600 N Whitewoman St
Coshocton, OH 43812
Phone: (740) 622-9310
Toll Free: (800) 877-1830
Email: rvmarketing@roscoevillage.com
Web Site: www.roscoevillage.com
Prospect Place
Prospect Place was built in 1856 by Abolitionist George Willison Adams. The 29 room estate is now the home of the G. W. Adams Educational Center, Inc., a 501(C)(3) public charity. Tours and ghost hunts of the estate are available and special events are held periodically throughout the year with an annual Civil War re-enactment the last weekend of June. For details call 740-754-1814 or visit www.gwacenter.org.
12150 Main Street
P.O. Box 196
Trinway, OH 43842
(740) 221-4175
gwacenter@gmail.com
www.gwacenter.org
Terra Cotta Vineyards
Located on 53 acres of countryside, Terra Cotta is the perfect place to enjoy a glass or bottle of award winning wine. Cookouts and Chef in the Vineyard dinners are memorable with family and friends. Visit our website for details on events, hours and directions. Consider us for your family and business events. Motorcoach groups welcome. Gorgeous view, amazing sunsets, food items and gift shop.
2285 Rix Mills Rd
New Concord, OH 43762
(740) 872-3791
www.terracottavineyards.com
The Wilds
The Wilds is one of the largest and most innovative wildlife conservation centers in the world. Located on nearly 10,000 acres just a short drive southeast of Dresden, it is home to rare and endangered animals from around the world. Visitors can board a guided Safari Transport to see and learn about the animals as they live in natural, open-range habitats, and learn about the Wild's conservation work. The tour includes a stop at the Mid-Sized Carnivore Conservation Center. A gift shop, café, birding and butterfly areas, summer camps, education programs, group tours, overnight lodging opportunities, and more are available to visitors. Open select days May through October. Call or visit the website for the seasonal visitor's schedule.
14000 International Rd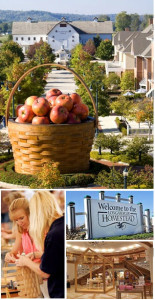 Cumberland, OH 43732
(740) 638-5030
www.thewilds.org
Longaberger Homestead
Visit Longaberger Homestead, a unique shopping experience. 
5563 Raiders Road
Frazeysburg, OH 43822
740.322.5588.
Local Downtown Dresden Shopping - Click Here for more information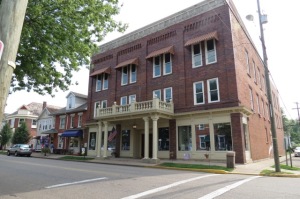 Get that hometown feeling as you stroll the quaint streets of Dresden and visit the unique shops that speak to your heart.